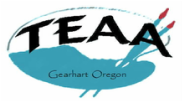 Trail's End Art Association, studio and gallery for artists on the north coast since 1950, we are the longest active art association in the region. We provide classes and workshops, monthly gallery shows, special events, and we sell giclees, greeting cards, and handmade gift items created exclusively by our member artists. New members are warmly welcomed!
---
Calendar

November 27-28 Sunday and Monday Intake for
December Holiday Show
December 2 Friday Members' Holiday Lunch and
Quarterly Meeting
December 3 Saturday Artists' Reception for December Show
​ 2-5 pm


December 5,12,19,26 Mondays Drawing Group
meets 10 am-3 pm
December 6,13,20,27 Tuesdays Pastel Group
meets 10 am-3 pm
December 7,14,21,28 Wednesdays Watercolor Group
meets 11 am-3 pm
December 1 and 8 The last of Thursdays Class with
Shirley meets 10 am-1 pm
January closed for clean-up/fix-up....... Dates TBA
​

classes & workshops

Member artists and non-member artists!

If you would like to teach a class or workshop at the Trail's End Art Center, we'd like to hear about it. Use this

Form

to make your proposal.

groups


Gallery


December Members' Show
​"Happy Holidays"

​A wine and cheese Artists' Reception in conjunction with Gearhart ArtWalk will be held on Saturday, December 3, from 2-5pm
Hanging glass by J. Newhouse

​Member artists of Trail's End will be displaying their latest works for sale. Come see the many pieces suitable for gift-giving in the main gallery. Choose also from the beautiful collection of glass and wood pieces by Jane Newhouse and Jim Schoeffel featured in the front gallery.
Among their creations you will find Jane's glass tree ornaments, decorative plates and hanging tiles. Jim's items include myrtle wood bowls and bottle stoppers made from a variety of exotic woods which are worked together. You'll also find greeting cards featuring the work of our artists and "small watercolors for small spaces" by Linda Gebhart.
Plan to include a stop at the Trail's End Art Association Studio and Gallery at 656 A Street in Gearhart while holiday shopping and join us on Saturday, December 3 from 2-5pm for the opening of this month's show!






---
Studio time for making art together is one of TEAA's most popular features. Non-members may now participate for a fee of $5 per session. All work is self-directed.
Group members bring their own supplies, a lunch or snack, and
work as long as they like, sharing ideas and encouragement. You are welcome to join the following groups.

​Drawing Group/Open Studio
Mondays
Meeting time is 10 am-3 pm every Monday
For anyone beginner to pro; drawing with graphite, marker, and colored pencil
Or any other member-artists who want to use the studio space.
Contact: Judi Marsh-Garrity at 971-286-0592
​
​Pastel Group
Tuesdays
Meeting time is 10 am-3 pm every Tuesday.
Contact: Kathy Moberg at 503-738-6653
This group is for Intermediate and Advanced levels.

Watercolor Group
Wednesdays
Meeting time is 11 am-3 pm every Wednesday.
Contact: Suzanne King at 503-298-1551.




board of directors

President...Richard Newman
1st VP...Jane Mcgeehan
PR and Class Coordinator
2nd VP.....Jim Schoeffel
Membership
Treasurer...Linda Gebhart



​Secretary....Judi Marsh-Garrity
Website Coordinator/Newsletter Editor
Member-at-large..Lynda Campbell
​New member mentor
Past President....Gheri Fouts
Email: trailsendartassociation@gmail.com
​Telephone: 503-717-9458

---

Photos, below, of the TEAA September Show, courtesy of Debbie Loyd

Coming featured artists

December 2016, HAPPY HOLIDAYS themed show
February 2017
March 2017
April 2017
May 2017
June 2017
July 2017--67th Annual Judged Show
August 2017
September 2017
October 2017
November 2017
December 2017

​2016 dates to remember

ART INTAKE
December Show: Happy Holidays! November 27/28


MEETING DATES AND TIMES
December 2 Board Meeting 10-12
​December 2 Quarterly Meeting & Holiday Lunch 12-2

Would you like to become a member of Trail's End Art Association? We'd love to have you join us! Go to our Membership page and click Membership Brochure.


​
​We are located at 656 'A' St. in
Gearhart, Oregon
PO Box 2351, Gearhart. OR 97138
503-717- 9458
trailsendartassociation@gmail.com