Summer Art Adventures at Trail's End
We hope that you will join us this summer in a our Summer Adventures in Art series. Members of Trail's End receive a discount (membership benefits)! We suggest you book your lodging immediately if you plan on attending. Booking.com and Air B&B is often the best way to find local rooms (search for Seaside or Clatsop County). Registration Registrations can be completed online or by mailing a check that includes the name of the workshop in the memo line, and your email and phone number, to PO Box 2351, Gearhart. OR 97138, or at the TEAA Center at 656 A St. in Gearhart, OR.
(For member's only: Members may hold a spot in certain workshops by registering at TEAA and putting down $100 to to hold their registration until the deadline via Square.
If your workshop is full, please let us put you on our Wait List! We may have cancellations or may move the workshops to a larger facility. Deadlines and Refunds
There is a deadline date to register. If a workshop you would like to take is full, please contact the coordinator by EMAIL
​
if you wish to be put on a
Waitlist
and you will be contacted if a spot opens
. Refunds are not available after the deadline dates on each workshop. If you wish to cancel your registration prior to the deadline date, you will receive a full refund. Contact the coordinator by EMAIL with the subject:
Workshop Refund
.
Banner- Watercolor Landscape by Stan Miller

NEED ART SUPPLIES?Dot's 'n Doodles
in Astoria has our supply lists
and are very helpful.
---
---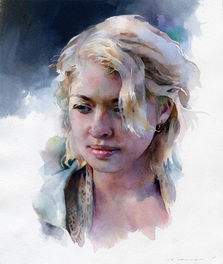 Stan MillerPainting the Portrait and Landscape/Seascape in WatercolorAugust 10,11,129 am-4 pm
$350 non-members $325 members (Registration Deadline: July 26, 2019)
A special opportunity to study under master Watercolor artist Stan Miller. In 2018 , Stan won First Place for Portraiture in the Global Association of Watercolorists, International Competition and the Juror of Awards (3 judges) at the American Watercolor Society International Exhibition in New York City.More about he and his work can be found at
stanmiller.net​
​
Students are given an option each day of doing either a portrait, seascape, or landscape. Using pre-made notes, Stan demonstrate subjects, and they choose one of them. Students also have the option of using their own images. Each student gets individual attention to cover technique, color, choosing paintable subjects, design, portrait backgrounds and more.
Material's List
.
---
---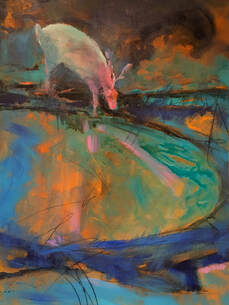 ​
Ruth ArmitageCreativity and Composition (All Mediums)
August 16,17,18
9:30 am-3:30 pm
$350 per student. (Registration Deadline: July 19, 2019)
Whether you work in
paint, pastels, or multi-media
, Ruth Armitage's workshop is a must to explore and develop your own style. Ruth has earned signature membership in the National Watercolor Society and member of several regional Watercolor Societies. She is President Emeritus of the Watercolor Society of Oregon and has served as Oregon's Delegate to the Western Federation of Watercolor Societies.
Get beyond working from a photograph to create expressive and creative paintings with a wow factor. We'll cover letting go of 'reality' to different degrees, design and composition and choosing subject matter. Ruth breaks down the creative process and guides you through the trenches. You'll walk away with new-found confidence and ideas for future work. Suitable for all levels and all media.
Material's List.
More at Ruth can be found at
rutharmitage.com
---
---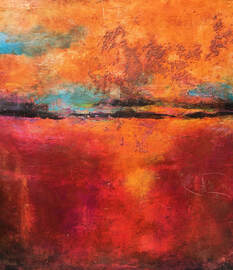 ​
Lynne Wintermute
Oil and Cold Wax
August 19, 20, 21
10 am-3 pm.
$250 non-members $200 members Registration Deadline: (August 5, 2019)
Lynne is a Pacific City, Oregon professional artist brings wicked good eclectic skills to this ancient process and a dynamic personality to her teaching. Her oil and cold wax paintings are astonishingly unique and we are lucky to have her share her secrets.
Oil and Cold Wax is an ancient technique using Multiple layers of cold wax blended with Gamblin oils and Galkyd give a unique, luminescence and depth to each painting. Using scraping brings forth layers of color from underneath the wax glaze and add texture and form and multi-media techniques add more depth and texture. Includes some supplies.
Material's List.
More about Lynne,
lynnewintermute.com
---
| | |
| --- | --- |
| Lynne Wintermute Oil and Cold Wax | |
---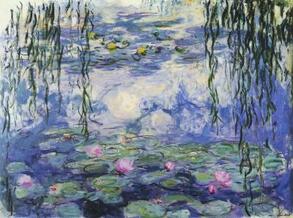 ​
Lynne Wintermute
Paint like Monet (All Mediums)
August 22, 23, 24
10 am-3 pm
$250 non-members $200 members (Registration Deadline: August 5, 2019)
Join us this popular and lively workshop on impressionism. Monet's techniques on impressionism are revealed and students will experience learning in the old master method of reproducing the effects. Students will complete three paintings of their own. All media including pastels, acrylic, watercolor or oil will enjoy this course. Includes some supplies.
Materials List
.
More about Lynne,
lynnewintermute.com
---
| | |
| --- | --- |
| Lynne Wintermute Paint like Monet | |
---